Some materials in the BIMsmith Forge® Revit configurator have additional options, such as color or texture, that necessitate more options beyond the standard dropdowns. To access these options, click on the compass icon on the right side of the line item.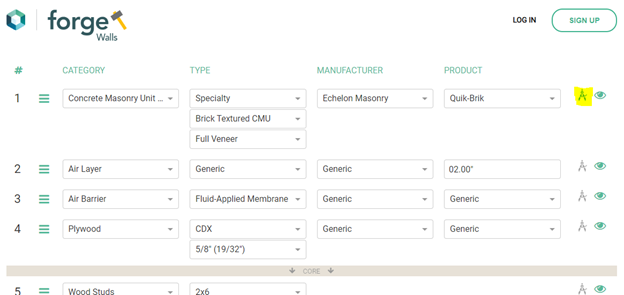 Inside the modal that pops up, there are a variety of options that can change as you continue to make selections. Note that not all options are compatible – for example, in the example below, not all colors are available in all bonds.
Different materials also work differently. One example is Paint, which has only has one additional item to be selected: color. But there are collections of similar colors on the left which can help focus your search.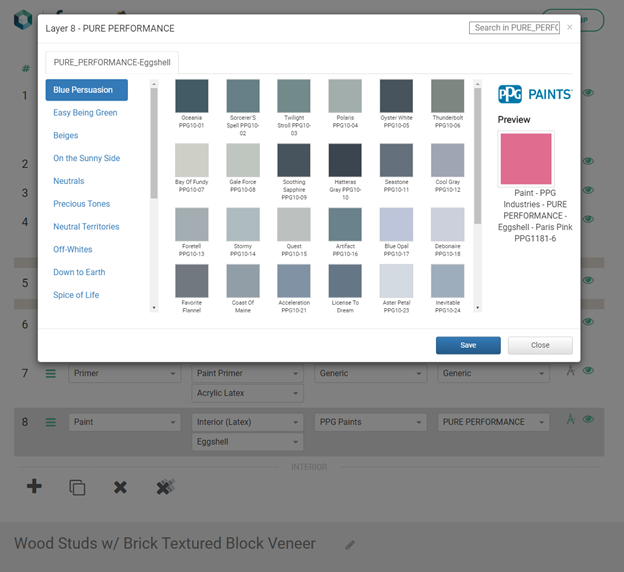 Lastly, even some generic materials have additional options, so just keep in mind as you build that there may be settings for products that you don't expect.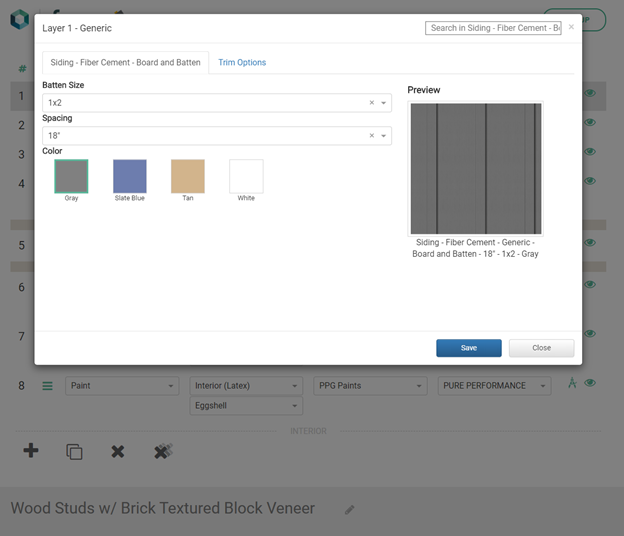 Learn more about how to use BIMsmith Forge® with this Introduction to BIMsmith Forge.
Did this answer your question?
Thanks for your feedback!