BIMsmith Market makes it easy to order samples from different manufacturers through its partnership with the sample fulfillment service Swatchbox. Here's how.
1. Visit BIMsmith Market
First, visit BIMsmith Market.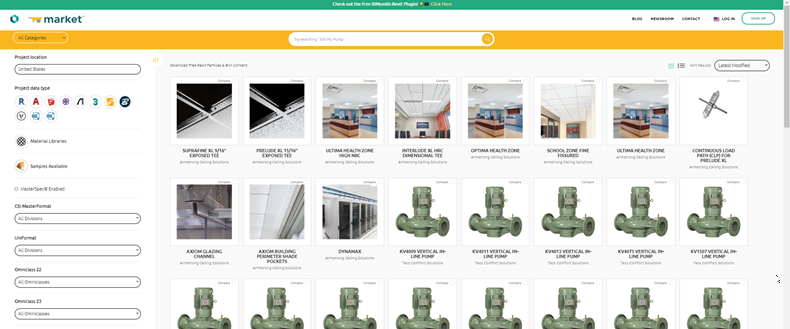 2. Click the "Samples Available" Button
On the left-hand side of the page, find the "Samples Available" filter button. Once you click this button, it will show you the different products with samples available to request.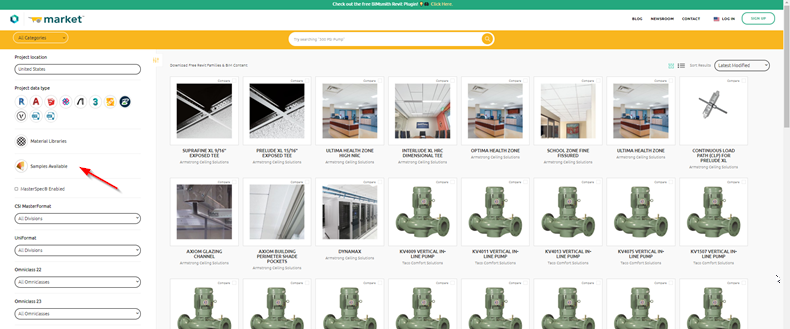 3. Click "Order Sample"
Once you've settled on a product, click "Order Sample" on the left side of the screen.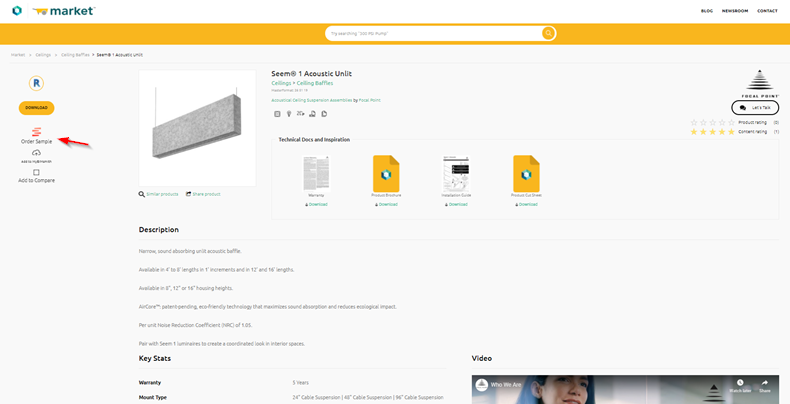 4. Choose Your Sample Options
After clicking the "Order Sample" button, a dialog box will appear with different sample options. You can stick to selecting just one, or you can select multiple different sample options under that product.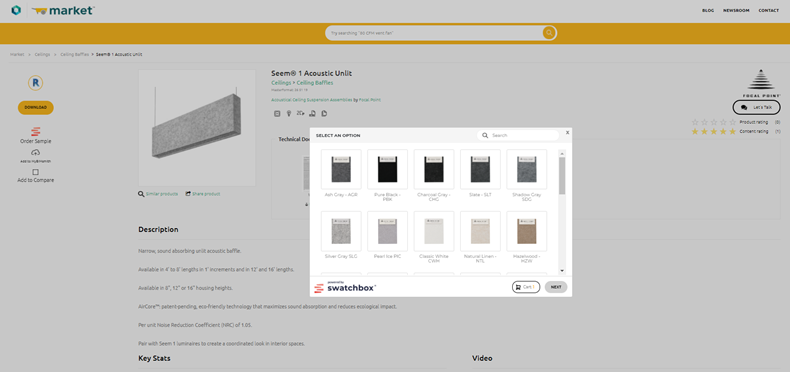 5. Confirm Your Shipping Information and Order
Once the samples have been selected, you can click next to see all the samples in your cart. Click "Confirm Shipping" and you will be prompted to enter your shipping details before placing your order. Tracking information will be sent to your email on file. (Note: You will need to create a free account username with Swatchbox in order to request a sample. This can be done within the interface.)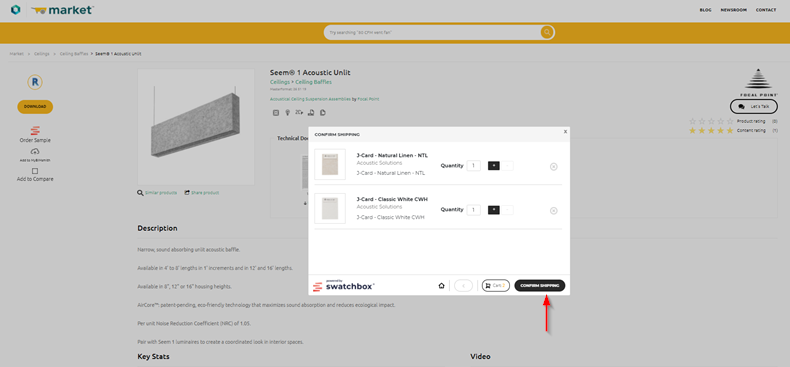 Did this answer your question?
Thanks for your feedback!