BIMsmith makes it easy to filter products by geographic region. Whether you're working on an international project or otherwise need to view products that are available in certain geographic areas around the globe, the Project Location filter on BIMsmith Market allows you to view only products available from a specific region.
The Project Location filter defaults to the country represented by your IP address; however, you can change your project location manually by typing in the location you would like to see.
If you would like to change your default project location to somewhere other than the location of your IP address, you can do so in your profile settings.
1. Visit BIMsmith Market
To view products by region, you will need to visit BIMsmith Market and log in to your account.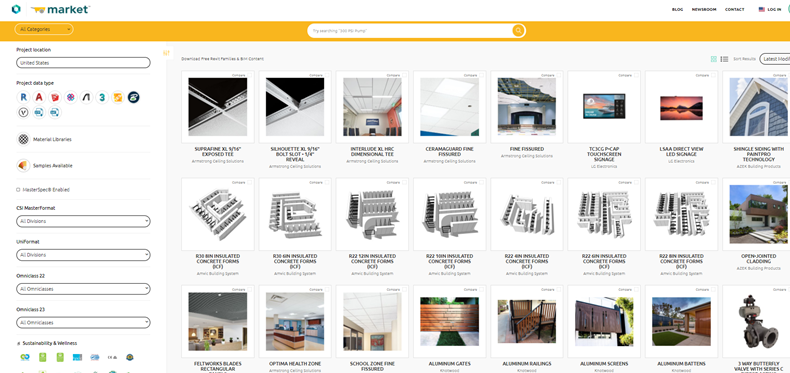 2. Enter Your Project Location
To view different products by geographic region, go to the left-hand filter bar on BIMsmith Market. There will be a search bar where you can type in any region to view different products within that region. Once loaded, you will be able to view all products on BIMsmith that are available within that region.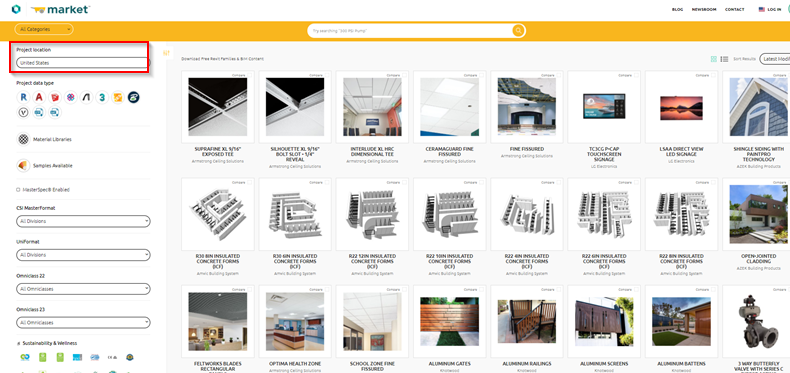 Did this answer your question?
Thanks for your feedback!